May 22, 2020
A note on Referendum 90 (R-90), against Comprehensive Sex Health Education (CSHE) in grades K-12:
The Bishops of Washington state support and encourage the gathering of signatures to place Referendum 90 (R-90) on our state's fall ballot for important reasons. (see below) Parish signature-gathering efforts must have the expressed approval of the pastor, and be conducted within the current rules for social distancing.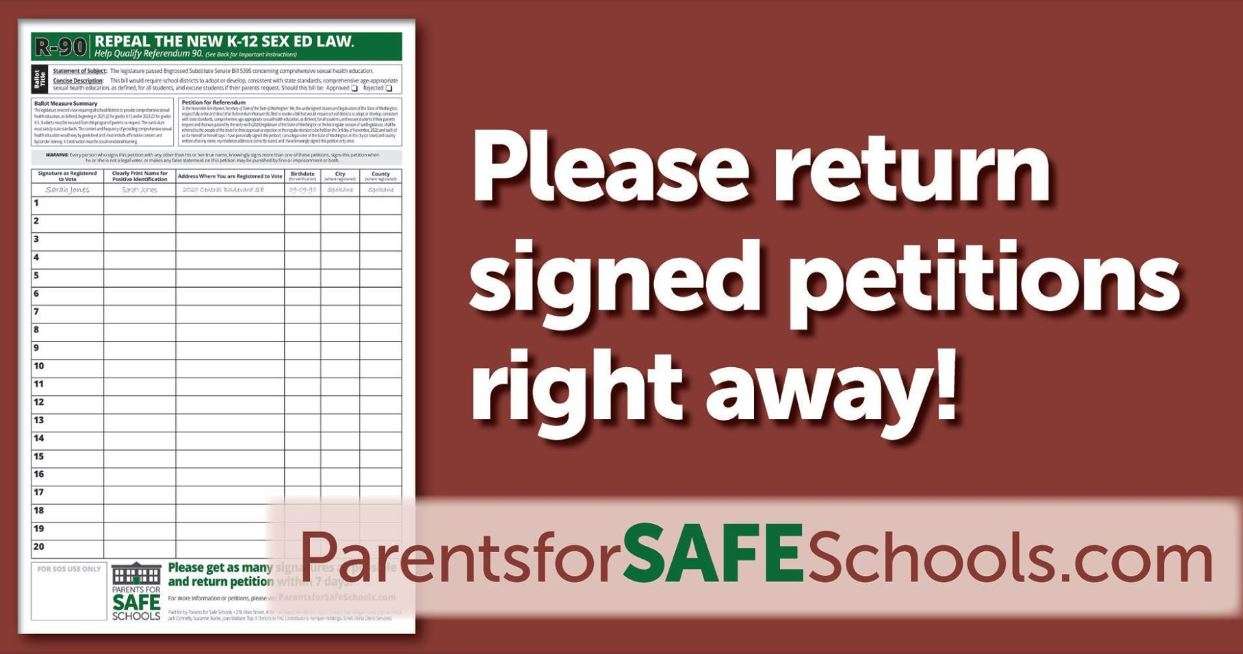 To obtain R-90 petitions, visit
https://www.parentsforsafeschools.com/
For additional information, visit
https://www.informedparentsofwashington.com/
To join the WA State Catholic Conference Advocacy Network, sign up at
https://wacatholics.org/be-an-advocate/join-our-network
The Washington State Catholic Conference opposes the new CSHE law for the following reasons:
– Prevents locally elected school boards from fully determining their own policy in this sensitive area rather than enabling them to protect the values of their community.
– Does not ensure for meaningful curricula review by parents and guardians nor provide for public comment prior to implementation.
– Lacks a plan to communicate new curricula, as well as opt-out information, to the families of over 130,000 public school students who do not speak English at home.
– Fails to address adequately complex moral issues tied to human sexuality.
Bishop Daniel Muggenborg of the Seattle Archdiocese shares some of the concerns about the new law, and encourages Catholics to sign the referendum petition:
---